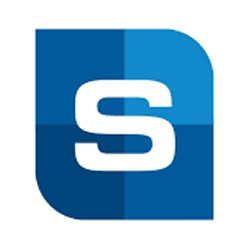 SAFCO-Southern Automotive Finance Company
Professional Account Manager
Pompano Beach, FL
Drive your career forward as an Account Manager at SAFCO's beautifully renovated building in Pompano Beach!
$24/hr, plus a monthly bonus that adds up to approximately $12,000 annually!
The Account Manager represents SAFCO in educating and training SAFCO's dealer partners on the Company's programs and policies, along with sourcing new dealer relationships in territories where the Company does not maintain a Relationship Manager. The position manages and consults in all sales activities and account development for dealers via telephone and the Internet.
Essential duties and responsibilities include:
Present and communicate SAFCO products to all levels of management within dealerships by telephone or the Internet.
Identify sales prospects and contact those and other assigned accounts.
Follow up on new leads and referrals resulting from telephone calls for dealers.
Prepare presentations and proposals for all levels of management within the dealership.
Develop, maintain, and grow current and potential dealer partner relationships within the franchise dealer community.
Maintain constant communication with dealers on current promotions, marketing information, and training documents.
Train dealers on the proper documentation to ensure the prompt funding of contracts.
Perform other duties as assigned.
Skills
• Written Communication – Ability to write reports, correspondence, or response letters to dealers.
• Verbal Communication – Ability to speak to individuals and groups, influence results, and respond to questions.
• Budgetary Development – Position does not have budgetary responsibility.
• Project Management – Position works as part of a team that receives direction from the Senior Credit Manager.
• Computer Skills – MS Office; SalesForce.com; Defi; credit reporting and loan decision software; ability to utilize software or technical applications and systems at a basic to intermediate level, as needed.
• Language Skills –Bi-lingual skills helpful but not required.
Core Competencies
• Job Knowledge – The position requires auto finance industry knowledge acquired through 5-7 years of prior job experience or education.
• Problem Solving Skills – Ability to understand, develop, and carry out complex instructions furnished in written, verbal, or diagram form and to deal with problems involving some variables in standardized situations.
• Level of Persuasion And/Or Influencing Of Others – Ability to effectively present ideas, facilitate the group decision making process, or negotiate with internal and/or external customers.
• Coaching, Mentoring, Or Counseling – The position requires interaction with customers and team members.
• Mental Effort – Requires individual to frequently juggle shifting priorities and deadlines and deal with various complex issues at a departmental or functional level.
• Level of Independent Judgment Or Discretion – Makes and implements decisions that are a result of the individual's exercise of discretion and independent judgment; subject to review by their supervisor.
Education/Experience
High School diploma/GED; 4 year college degree preferred, with 5 to 7 years experience of automotive finance. Any equivalent combination or experience and training that provides the required knowledge, skills, and abilities.
4pov9b6pkhiw
322242371